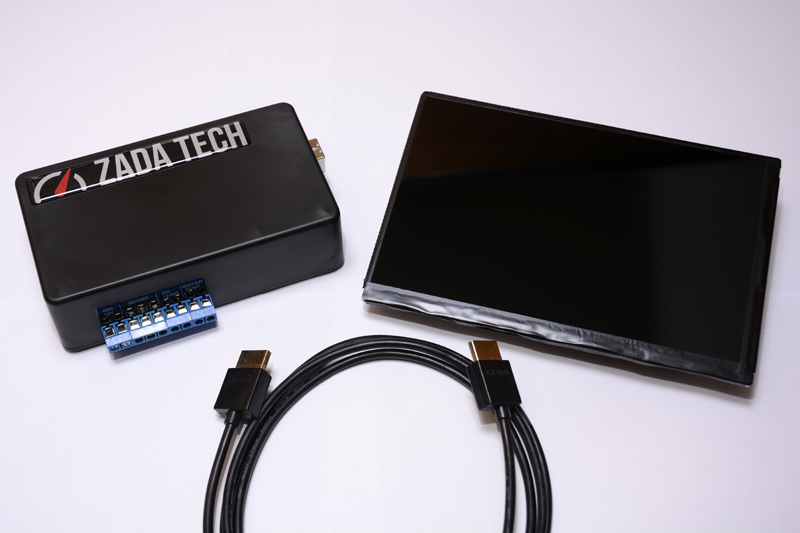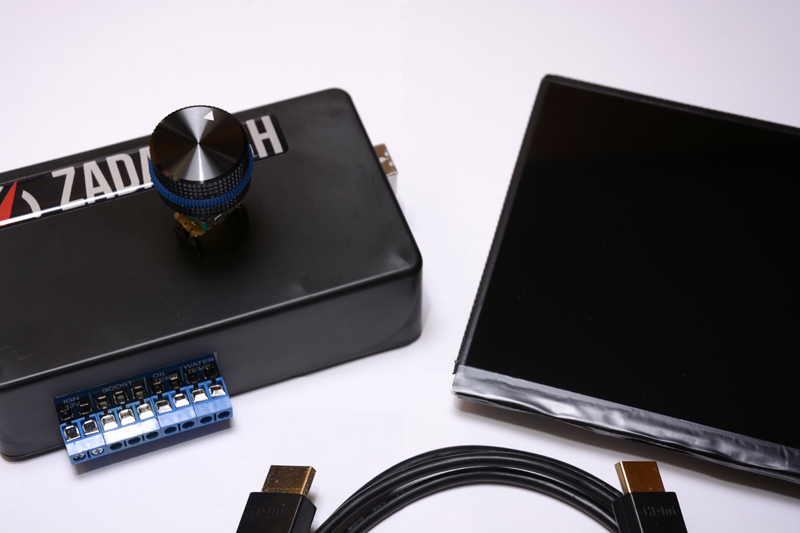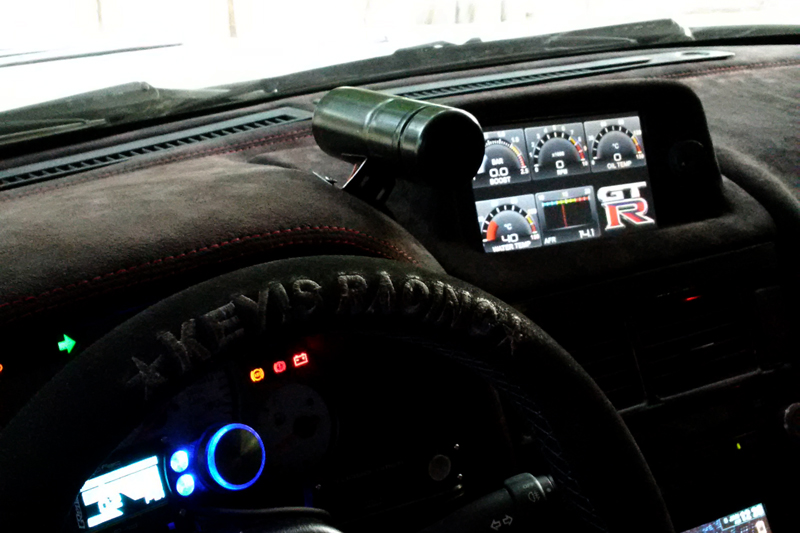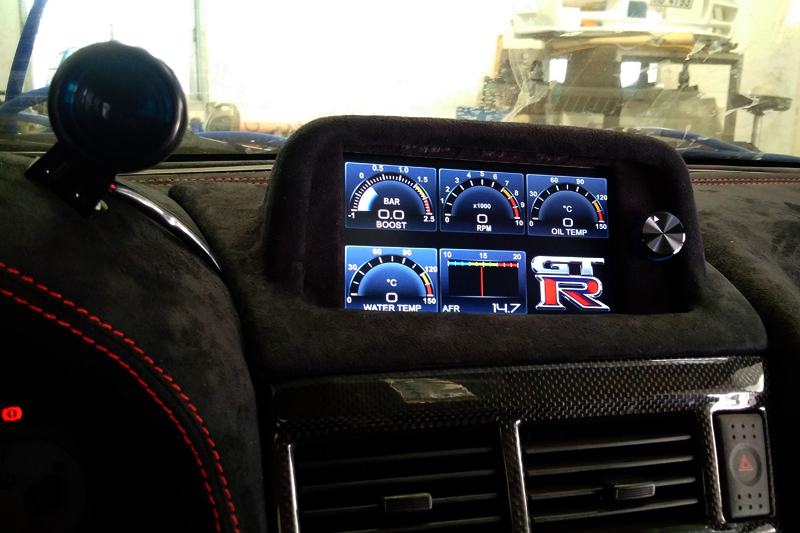 Zada Tech 7" Full colour TFT IPS graphical LCD multi gauge
[
ZT-MUGAUGE7"

]
---
Zada Tech's 7" full colour TFT LCD multi gauge. A digital gauge system incorporating the newest technology including IPS LCD for richer colours and enhanced viewing.
---
Price incl. VAT plus shipping.
Worldwide shipping.
The LCD multi gauge works by connecting the Zada Tech controller box to the LCD via an HDMI connection, enabling smoother graphics with more accurate readings. The IPS LCD provides brighter colours, better contrast and backlight viewing luminosity as well as 180 degree viewing angle. Read more about the advantages of IPS (in-plane switching) LCDs here.
Up to 16 readings can be obtained from the car by using external sensors. The gauge makes use of a rotary joystick (comes standard with the kit) to enable the user to swap between the different modes and readings. Six readings can be displayed on screen at once, with the option to scroll to further readings using the joystick. Choose between two different types of joystick knobs, small and large.
The IPS LCD displays on-screen peak value settings for easy access. Peak values can be individually set for each reading. Worried about your peak value? An integrated warning system has been designed so that the needle changes to red when the peak value is reached, proving you with a rapid alert notification.
This Zada Tech full colour gauge incorporates the most accurate and responsive readings using a superior display. Each gauge can be customised to any look by the user before placing the order, we will the do the rest for you. Don't forget to tell us the units of each readings whether it's bar, PSI, degree Centigrade (°C) or degree Fahrenheit (°F).
Do you want to use your digital multi gauge to control your car components as well as monitor? Then this unit can be programmed to keep an eye on temperatures to start your radiator fan on low speed or high speed! Very useful when on track days.
Furthermore, if your car benefits from an OBDII port with CAN bus, you can order the Zada Tech OBDII CAN bus reader. Fully integrated into the controller box it enables you to make use of the already installed sensors on your car to avoid installation of extra sensors into the engine bay again. Not all readings could be available on OBDII, so you can still have external sensors alongside OBDII readings.
---